Yes! Finally, the iconic 10 Corso Como store opened in New York the only venue in the United States. A fantastic large concept store of 2,800 square meters, in the Seaport District, New York's renewed Waterfront. We are confident this space will help to revitalize Lower Manhattan into a new cultural, gastronomic, and shopping epicenter. A new must-see if you visit NY!
10 Corso Como was founded in Milan in 1991 by the journalist, publisher, and gallerist Carla Sozzani. Based on the idea of the Italian plaza, this first store was the precursor of the "concept store and slow shopping," which mixes art, fashion, photography, design, and cuisine. In NY the store occupies the entire floor of the historic Fulton Fish Market Building.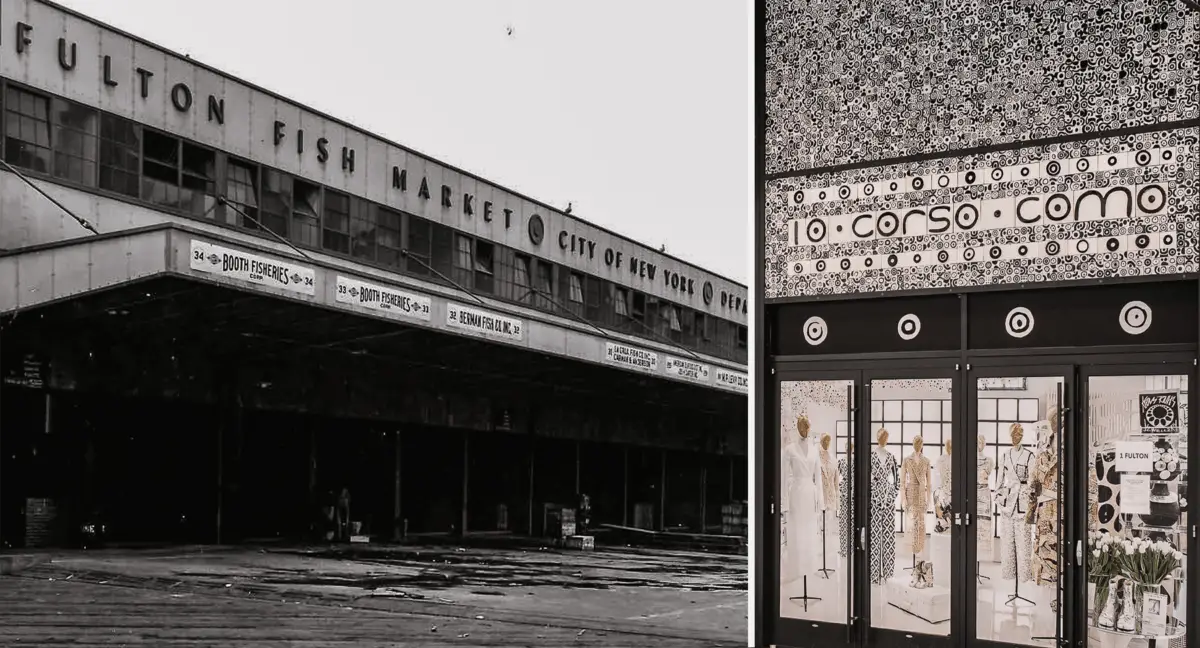 Kris Ruhs designed the interior. He also did the decor for the original store and its other locations. His keen ability to highlight the expressive potential of structure, materials, and color results in a powerful interior space. Polished-concrete floors a monochrome palette, and the hand-drawn circles that have become a motif across the brand are the main driving force that unifies the overall composition.
The store is full of round elements, of which the disc-shaped metallic lights that cover the black ceiling are the most prominent. However, the repetition of the circular pattern is present through all the store, in the shape of glass tables, seating upholstery, and rugs.
"I wanted to make a living magazine," Carla Sozzani said. She sure did.