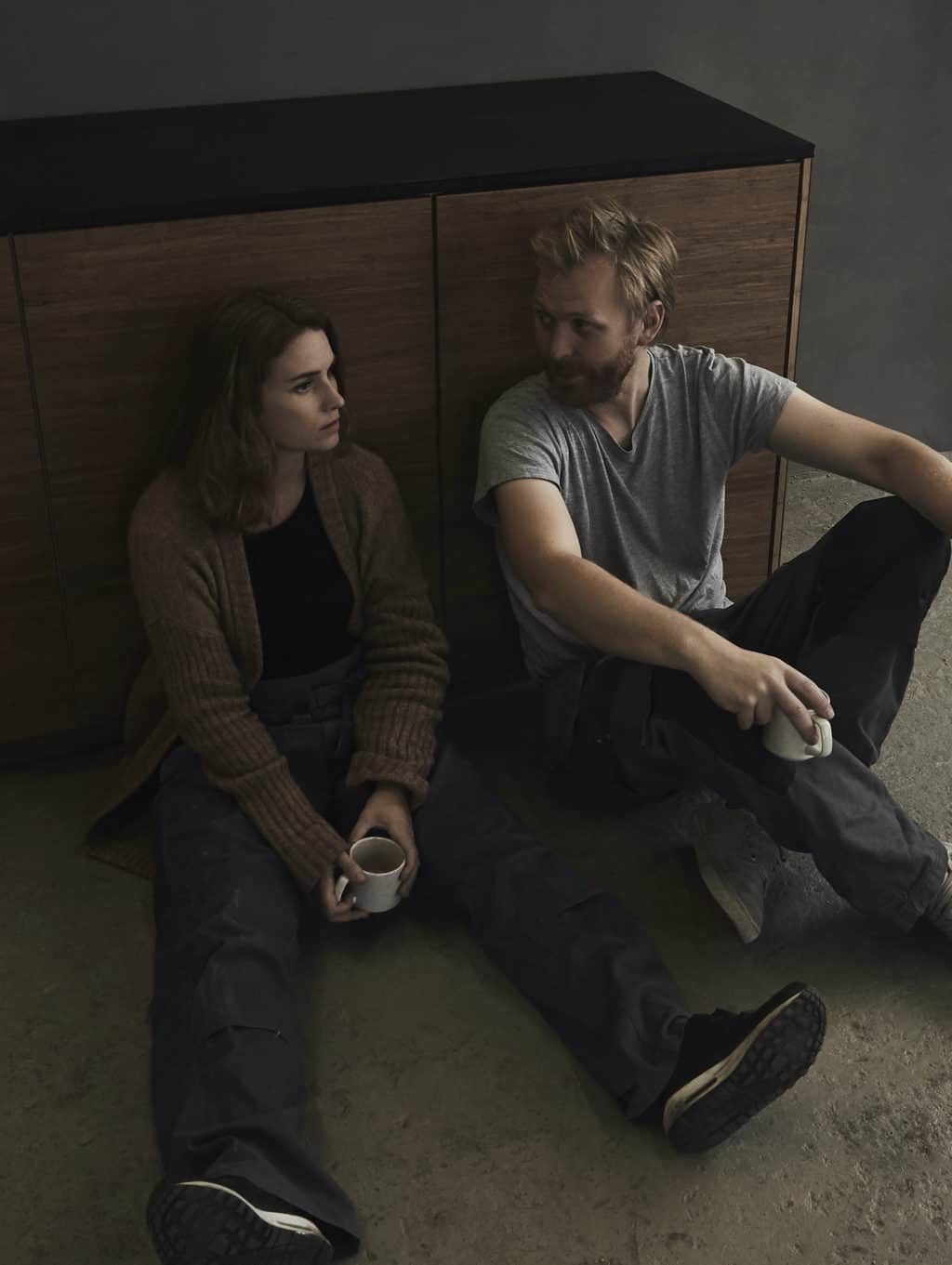 Kine Ask Stenersen, an expert in environmental geography and climate change and Kristoffer Eng, architect, make up the duo behind the sustainable furniture firm Ask og Eng. For them, sustainability is a non-negotiable aspect of their design work and manufacturing process; that is why they mainly work with bamboo. This plant has some very particular characteristics, such as durability, resistance, versatility, and quality. Above all, sustainability, as it is a fast-growing plant that also helps to avoid desertification as its roots prevent rain from dragging the soil.
Strongly influenced by the Japanese aesthetic and many modern Scandinavian classics, not only do they design furniture of exceptional beauty, but they also do it with all their heart. Ask og Eng are passionate about their work, and that is evident in every detail. Click here to read  the previous post about their studio.
1.When you were little, you dreamed of becoming…
A postman.
2.A design that moves you every time..
Japanese gardens.
3.A material, a color, a shape…
Bamboo (of course;)) | Natural ones | Rectangle
4.A dream project…
Designing and building a small, slow living cabin all out of bamboo.
5.An unforgettable trip…
Hiking in the pyrenees, exhausting and beautiful at the same time.

6.An architect, a designer, an artist…
Geir Grung | Dieter Rams |Naia del Castillo.
7. When you're not working…
We love to spend time with our two little besties (the kids)
8.If you had a superpower…
We would love to have the power to time travel.
9. If you were to start again…
We would not… weird how things have fallen in to place and how the dots just have been connected somehow.
10. A question I haven't asked and you'd like to answer …
What are your dreams for the future?
¤ A neighborhood to get lost…
-Grünerløkka, our old neighbourhood
¤ An architectural work…
-Y blokka, while still standing
¤ A place to eat…
–Kontrast, best and sweetest chef in town
¤A shop that every designer should know…
-Haha… Ask og Eng!
¤ A secret spot…
-At Hovedøya, one of the many smaller islands in the Oslofjord